Endpoint Protection Platforms (EPP) , Endpoint Security , Intrusion Prevention Systems (IPS)
Fortinet Looks to Address Rising Costs With Price Increases
Fortinet Says Price Hikes Have More Than Offset Supply Chain, Geopolitical Issues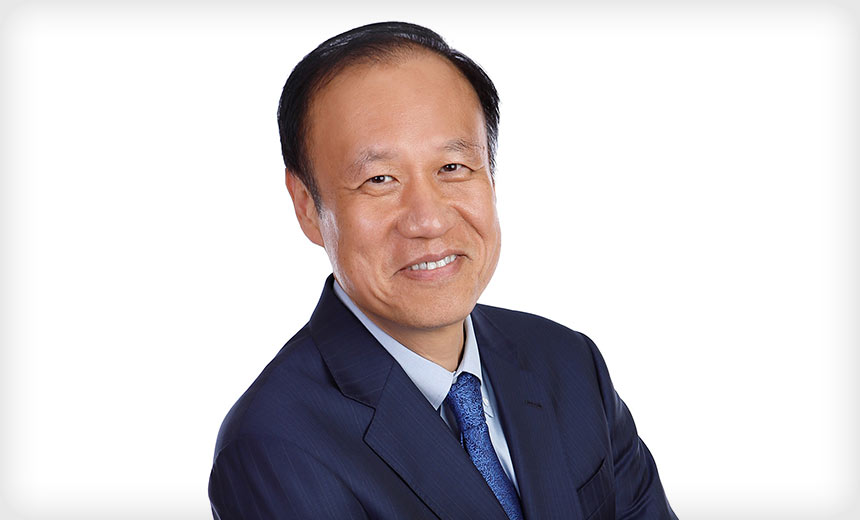 Fortinet has raised prices on products and services to address macroeconomic challenges including shipping delays, longer activation timelines and the suspension of sales in Russia.
See Also: JavaScript and Blockchain: Technologies You Can't Ignore
The Silicon Valley-based platform security vendor says price hikes have more than offset supply chain and geopolitical headwinds in recent months, allowing Fortinet to increase both product gross margins and short-term deferred revenue from a year ago, according to CFO Keith Jensen. Service gross margins dropped since it will take longer for that side of the business to benefit from higher prices, Jensen says (see: Fortinet CEO Ken Xie: OT Business Will Be Bigger Than SD-WAN).
"Our goal is really to try over a longer period of time to just match the cost increases and maintain a consistent margin," Jensen tells investors Wednesday. "It's not that we're really trying to take down more margin."
Fortinet has found that higher prices don't tend to result in lost business since the company has historically offered 30% to 40% better performance at the same price as products from competitors, Jensen says. Fortinet tracks "very religiously" in its CRM tool why it loses competitive deals and hasn't seen any uptick in deals being lost on price since the company began charging customers more, he says.
"The question is always, 'How far can you push the envelope?'" Jensen says. "We know we come into the conversation with a significant price performance advantage."
The company has even raised prices around products that are no longer shipping since higher labor costs mean the expense associated with providing services and renewals on older products has increased, according to CEO Ken Xie. Although the price of the older product itself hasn't changed, Xie says customers now have to spend more to service and support that product.
Channel partners receive 60 days advanced notice before a price increase takes effect, and Jensen says the impact of price hikes is felt fairly quickly from both a product revenue and billings perspective. The trickle-down effect is much slower when it comes to service revenue, but Jensen expects growth to accelerate there as well in late 2022 and 2023 thanks to the price increases.
"You're going to see the benefit over a much longer period of time on the service revenue line," Jensen says. "You will see the benefit in billings much sooner. That's a very good leading indicator of where service revenue growth is going to go in the future."
Surviving the Supply Chain Squeeze
Price hikes are just one way Fortinet has attempted to address supply chain challenges alongside increasing inventory purchase commitments, redesigning products and qualifying additional suppliers, according to Jensen. But even with those actions, Jensen says demand continues to outpace supply, meaning that Fortinet's backlog is expected to increase throughout the rest of 2022.
"As we balance our pricing actions with the opportunity for continued market share gains, we have passed along most but not all cost increases," Jensen says.
Fortinet's backlog increased yet again in the quarter ended June 30 by $72 million to $350 million, but the rate of increase is down from $120 million in the first quarter of 2022, according to Xie. Networking equipment accounted for 50% of Fortinet's backlog due to continued challenges sourcing raw materials for switches and access points, while the company's FortiGate firewalls accounted for 40% of backlog.
"Our operation and R&D teams did an excellent job navigating the tough supply chain environment," Jensen says. "Nonetheless, we still expect supply chain constraints to be challenging throughout the remainder of the year."
Fortinet's gross margins have been affected not only by price increase but also the product mix from one quarter to the next, Jensen says. The company earns more profit on high-end firewalls as compared with entry-level firewalls, meaning that if Fortinet introduces a high-end firewall in a specific quarter or ends up with more high-end firewall shipments, the company's margins are likely to be higher, he says.
The impact of the economic downturn on Fortinet has thus far been brief and relatively insignificant, Jensen says. Fortinet saw a dip in field closure rates during the first half of June as well as the addition of an approver or negotiator on the customer side in larger deals to ensure the client was making the right decision, according to Jensen. But despite the pause, close rates actually increased slightly last quarter.
"For whatever reason, there was a slight pause there for a couple weeks in June," Jensen says. "But everybody came back and got the deal done that last week in June."
Product Revenue Growth Outpaces Service
| Category | Q2 2022 | Q2 2021 | % Change |
| --- | --- | --- | --- |
| Total Revenue | $1.03B | $801.1M | 28.6% |
| Service Revenue | $629.4M | $502.68M | 25.2% |
| Product Revenue | $400.7M | $240.7M | 34.3% |
| Americas Revenue | $413.6M | $337M | 22.7% |
| EMEA Revenue | $391.8M | $306.2M | 28% |
| APAC Revenue | $224.7M | $157.9M | 42.3% |
| Net Income | $173.5M | $137.5M | 26.2% |
| Earnings Per Diluted Share | $0.21 | $0.16 | 31.3% |
| Non-GAAP Net Income | $194.1M | $158.7M | 22.3% |
| Non-GAAP Earnings Per Share | $0.24 | $0.19 | 26.3% |
Source: Fortinet
Fortinet's revenue of $1.03 million in the quarter ended June 30 was in line with Seeking Alpha's sales estimate. Meanwhile, the company's non-GAAP earnings of $0.24 per share edged out Seeking Alpha's non-GAAP estimate of $0.22 per share.
The company's stock is down $5.88 - 9.35% - to $57 per share in after-hours trading Wednesday. That's the lowest Fortinet's stock has traded since July 26.
The Americas accounted for 40.2% of Fortinet's revenue in the second quarter, while Europe, the Middle East and Africa, or EMEA, delivered 38% of revenue and Asia-Pacific, or APAC, was responsible for the remaining 21.8% of revenue.
For all of 2022, Fortinet expects non-GAAP net income of $1.01 to $1.06 per share on revenue of between $4.35 billion and $4.4 billion. Analysts had been expecting non-GAAP net income of $1 per share on sales of $4.38 billion.