Endpoint Security , Internet of Things Security
Forescout CEO Wael Mohamed to Exit as Firm Lays Off Workers
Mohamed's Departure Means IoT Security Firm Will Get Its 4th CEO Since Fall 2020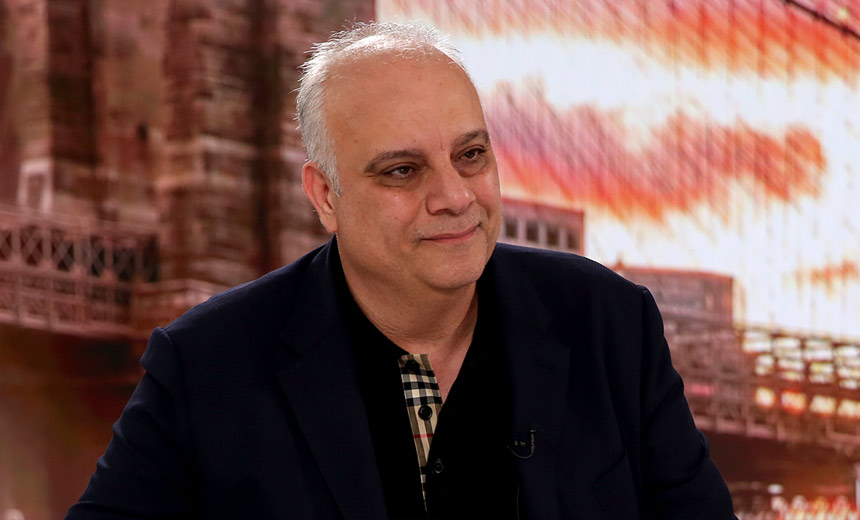 Internet of things security vendor Forescout will get its fourth chief executive since September 2020 while it lays off an unspecified numbers of employees.
See Also: MITRE and XDR Integration | Enhancing Threat Detection and Prioritization of Advanced Threats
Wael Mohamed will exit day-to-day management after spending just 19 months in the top role. His tenure was punctuated by the acquisitions of medical device security firm CyberMDX and threat detection and response vendor Cysiv. Mohamed will join the company's board of directors, which will work with Forescout's wider leadership team to choose the San Jose-based company's next CEO.
"I committed to phase one of the journey," says Mohamed, who will stay on the job as chief executive until a successor is found. "I am grateful to have been able to help the company navigate that difficult phase and prepare for a successful future."
A Forescout spokesperson tells Information Security Media Group the company has made a "targeted workforce reduction." The remaining workforce will refocus the company on automated cybersecurity. Unlike industry peers Snyk and Cybereason - which have been open about laying off 198 and 200 workers this week, respectively - Forescout is not disclosing how many workers it has laid off.
A Company in Upheaval
When he joined the company in March 2021, Mohamed became Forescout's third CEO in six months. The former president and chief operating officer of Tokyo-based endpoint security vendor Trend Micro replaced former Symantec CEO Greg Clark, who led the company for just five months. Clark continues to chair Forescout's board in his role as managing director of Crosspoint Capital.
Clark took over for Mike DeCesare, who led Forescout through a $116 million initial public offering in October 2017 and a contentious $1.4 billion sale to private equity firm Advent International in August 2020 during his six years as CEO. Advent initially planned in February 2020 to buy Forescout for $1.9 billion, but the two sides ended up in court after Advent attempted to walk away from the deal in May 2020.
Just days before the Forescout-Advent trial was scheduled to begin, the two sides settled and moved forward with the acquisition after agreeing to lower the purchase price by $500 million. As part of the deal, Advent partnered with Crosspoint Capital on the Forescout purchase, which in turn opened up a board seat for Clark.
Forescout significantly cut the size of its workforce in the year leading up to Mohamed's arrival as CEO as the company grappled with the onset of the novel coronavirus pandemic and the legal battle with Advent. The company's employee base shrank by 13% from 1,155 employees in March 2020 to 1,006 employees in March 2021, and big cuts were made in business development and sales, LinkedIn found.
A Pair of Acquisitions
During Mohamed's time as company head, headcount held relatively steady. He added staff in IT, sales and business development but held the line in engineering, according to data from LinkedIn. Mohamed's first big splash came in December 2021, when the company purchased 50-person startup CyberMDX in a push to become the global leader in safeguarding networked medical devices.
The acquisition push continued into June 2022, when Forescout bought 150-person startup Cysiv to help OT and IoT customers analyze, detect and respond to threats using cloud-native data analytics. The deal was intended to make it easier for customers to mine and cross-reference data that's stored on Forescout's platform, Mohamed told ISMG in June (see: Forescout to Buy Threat Detection and Response Vendor Cysiv).
Just 49% of Forescout's annual revenue in 2019 was recurring in nature and the company grew sales by 13% to $336.8 million while losing $118.5 million on a GAAP basis and $38.4 million on a non-GAAP basis, according a blog post Forescout shared with ISMG and regulatory filings from the time. Forescout this year is on track to achieve 80% recurring revenue with both accelerating annual growth and profitability, the post says.