Finance & Banking , Industry Specific
First Citizens-SVB Deal Gives Startups, VCs More Certainty
Silicon Valley Bank Gets New Life as Arm of 125-Year-Old Bank Out of North Carolina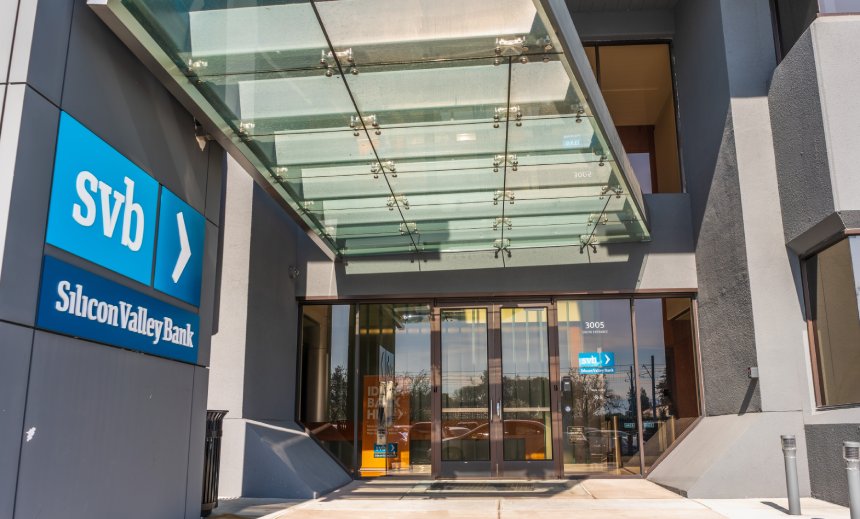 Cybersecurity startups that for decades turned to Silicon Valley Bank in a pinch will now find themselves working with a 125-year-old financial institution based in North Carolina.
See Also: The Evolution of Online Fraud in 2023 and Best Practices to Plug the Gaps
First Citizens Bank has purchased all Silicon Valley Bank deposits and loans from the Federal Deposit Insurance Corp., which rescued the bank - beloved by venture capitalists - after its March 10 collapse.
Raleigh, North Carolina-based First Citizens announced early Monday it has bought roughly $72 billion of Silicon Valley Bank assets at a $16.5 billion discount, with another $90 million in securities remaining with the FDIC for future disposition (see: ISMG Editors: Will SVB Crash Kill Cybersecurity Innovation?).
"We are committed to building on and preserving the strong relationships that legacy SVB's Global Fund Banking business has with private equity and venture capital firms," First Citizens CEO Frank Holding Jr. said in a statement. "This transaction also will accelerate our expansion in California and introduce wealth capabilities in the Northeast."
First Citizens Will Retain Silicon Valley Bank Moniker
As part of the transaction, the FDIC gets equity appreciation rights in First Citizens worth as much as $500 million. The estimated cost of Silicon Valley Bank's failure to the FDIC's Deposit Insurance Fund is about $20 billion. The exact cost will be determined once the receivership is terminated, according to the FDIC. First Citizens says it is a top 20 U.S. financial institution with more than $219 billion in assets.
"First Citizens has a proud history of growing organically and through strategic acquisitions that build our core capabilities in a careful and deliberate manner," Holding said in a statement. "This transaction leverages our solid foundation to add significant scale, geographic diversity, compelling digital capabilities and most importantly, meaningful solutions for customers throughout their life cycle."
First Citizens said it will assume $110 billion of Silicon Valley Bank assets, $56 billion of deposits and $72 billion of loans. All 17 legacy U.S.-based Silicon Valley Bank branches will begin operating as "Silicon Valley Bank, a division of First Citizens," by the start of business Monday. No immediate changes will occur to customers' current accounts. The acquisition was announced just after 1 a.m. Eastern Daylight Time on Monday (see: SVB Collapse Is 'Self-Inflicted Gunshot Wound' for Startups).
Buying a distressed bank is nothing new for First Citizens, which has completed more FDIC-assisted transactions since 2009 than any other bank. First Citizens has 548 branches in 22 states. It agreed in 2020 to buy New York-based CIT Group for more than $2 billion (see: Georgian Bank Closed, Acquired by First Citizens of S.C.).
"We are committed to building on and preserving the strong relationships that legacy SVB's Global Fund Banking business has with private equity and venture capital firms."
– Frank Holding Jr., CEO, First Citizens
The First Citizens deal comes less than two weeks after HSBC bought the U.K. subsidiary of Silicon Valley Bank for $1 and Canada's government took control of SVB's Canadian branch. Silicon Valley Bank U.K. had a total balance sheet size of $10.65 billion, a deposit base of $8.11 billion and loans of $6.66 billion. That's far smaller than its U.S. counterpart, which had $167 billion in assets and $119 billion in deposits (see: SVB Dominoes Fall: HSBC Buys UK Arm; Feds Grab Canadian Arm).
Silicon Valley Bank's Footprint in Cybersecurity
In addition to holding deposits and extending lines of credit to hundreds of cybersecurity vendors, Silicon Valley Bank's $9.5 billion venture capital arm also invested directly in four cybersecurity startups. SVB Capital joined in a March 2021 $133 million Series C funding round for blockchain security startup Fireblocks as well as a June 2021 $35 million Series B funding round for cloud security startup Redacted.
In June 2021, SVB Capital took part in a $100 million Series E funding round for blockchain data platform Chainalysis. And in 2018, SVB Capital participated in a $30 million Series B funding round for payments monitoring vendor ThetaRay.
Silicon Valley Bank had a much larger footprint when it comes to loans and deposits for cybersecurity vendors. Penetration testing firm Horizon3.ai had its money saved with Silicon Valley Bank at the time of collapse, and CEO Snehal Antani ended up lending the company $1 million of his own money on March 10 to make payroll. Antani's financial adviser wired the money to a new corporate account in under two hours.
Crowdsourced cybersecurity vendor Bugcrowd worked with Silicon Valley Bank for nearly a decade, prior to the bank's collapse, and was able to keep its money secure through the turmoil, CEO Dave Gerry said.
Depositors Return Some Funds to SVB
Ghost Security, an application protection startup, had 100% of its deposits with Silicon Valley Bank, but it was able to emergency wire all of its money out to Chase over the March 11-12 weekend, CEO Greg Martin said.
After the FDIC announced late March 12 that it would make all Silicon Valley Bank depositors whole even if the money in their accounts exceeded the insured limit of $250,000, Martin joined many other startups and venture capitalists in returning some of their money to the bank (see: Feds Will Make SVB Depositors Whole, Avoiding Payroll Crisis).
"We have made the decision to bring 50% of our deposits back to SVB to support their team on finding a comfy new home to continue the amazing service they have given," Martin said. "I've happily banked with SVB for 10+ years. In these unprecedented times, we have to stand by our people when they need us most. If you're a CEO or VC in a similar situation, I would urge you to consider doing the same."