Finance & Banking , Industry Specific
Feds Get 1st Guilty Plea in Coinbase Insider Trading Case
Nikhil Wahi to Be Sentenced on Dec. 13 for Conspiracy to Commit Wire Fraud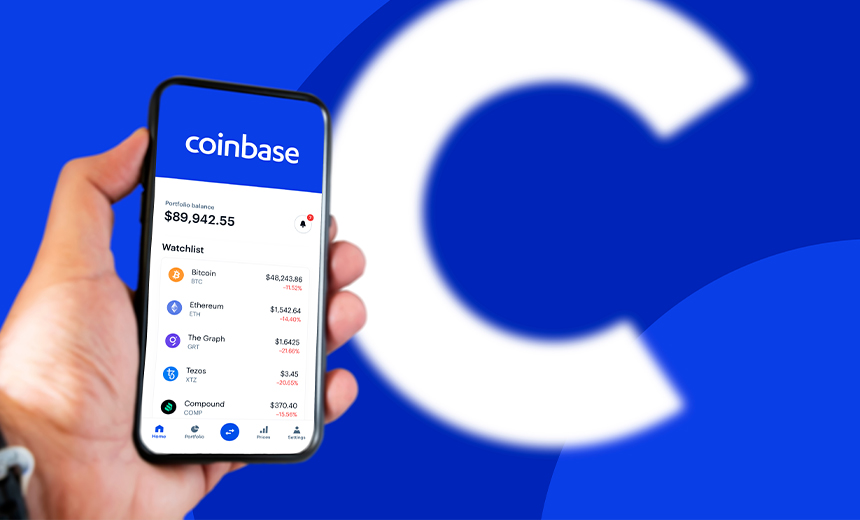 One of a trio of defendants in the first U.S. federal cryptocurrency insider trading case pleaded guilty to one count of wire fraud and agreed to forfeit money as part of a deal with prosecutors.
See Also: The 2023 Faces of Fraud Research Survey Results Report
Nikhil Wahi, 26, will surrender $54,100 obtained through a scheme to buy crypto assets ahead of their listing on Coinbase. He is scheduled for sentencing on Dec. 13 (see: Cryptocurrency Insider Trading, Fraud in Feds' Crosshairs).
Wahi obtained insider information from his older brother, Ishan Wahi, 32, a former Coinbase employee who pleaded not guilty to the same four-count indictment. A third co-conspirator, Sameer Ramani, 33, remains at large, a Department of Justice spokesman confirmed.
"For the first time ever, a defendant has admitted his guilt in an insider trading case involving the cryptocurrency markets," said Damian Williams, United States Attorney for the Southern District of New York.
Federal attorneys in July unsealed an indictment against Ishan Wahi, previously a product manager at Coinbase, who tipped off his brother Nikhil Wahi and Ramani between July 2021 and May 2022 about cryptocurrency assets that were about to be listed on the trading platform.
The three men each faced four charges of wire fraud conspiracy and wire fraud. The government alleged they made illegal trades in at least 25 different crypto assets, obtaining approximately $1.5 million.
When Coinbase plans to add a new crypto asset to its trading list, it keeps the information confidential, since such announcements typically cause the market value of the assets to increase. It also prohibits its employees from sharing listing information with others.
"To conceal his purchases of crypto assets in advance of Coinbase listing announcements, Nikhil Wahi used accounts at centralized exchanges held in the names of others, and transferred funds, crypto assets and proceeds of their scheme through multiple anonymous Ethereum blockchain wallets. [He] also regularly created and used new Ethereum blockchain wallets without any prior transaction history in order to further conceal his involvement in the scheme," the DOJ says.
The Wahi brothers were arrested in Seattle in July, but Ramani, a resident of Houston, escaped arrest. Ishan Wahi attempted to flee to India after Coinbase's director of security operators told him to appear for an in-person meeting with company personnel.
Coinbase did not immediately respond to Information Security Media Group's request for comment. Its CEO, Brian Armstrong, had earlier said the company actively assisted federal investigators.
The operation was a multi-agency effort, with involvement from the FBI and the Justice Department's National Cryptocurrency Enforcement Team. The Securities and Exchange Commission separately initiated proceedings in a federal civil court in Seattle, seeking civil penalties and disgorgement.