AI-Powered SASE is Here and Now - New York
See how AI/ML are powering the future of security, networking and IT operations.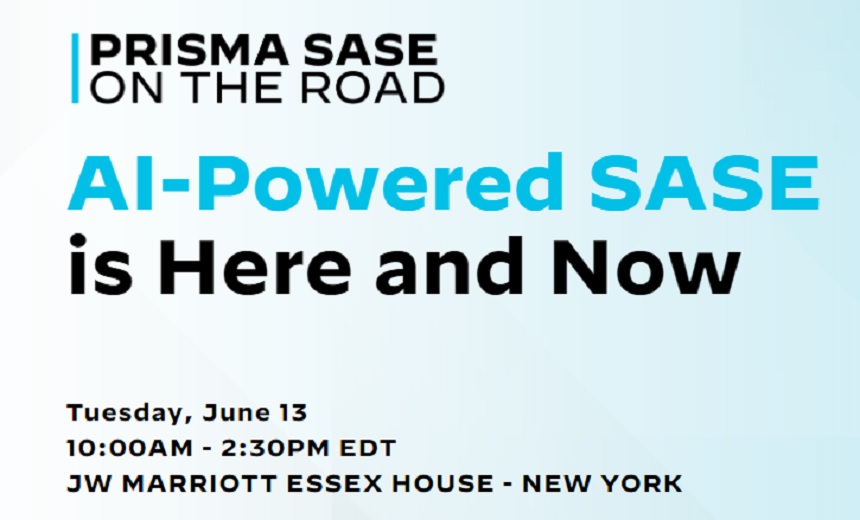 Tuesday, June 13 - New York Today, we stand on the precipice of a remarkable technological transformation with the latest advancements in AI/ML and large-scale cloud adoption. Join the Palo Alto Networks team on June 13 in New York to learn about the key trends and top innovations that are powering the accelerated adoption of SASE.
As organizations globally adopt SASE at an unprecedented pace, the key question that's emerging is around the right approach for effective implementation. In our time together, we will discuss why a unified approach can help you drive better security outcomes, modernize your branch offices, and automate complex and manual IT operations.
JW MARRIOTT ESSEX HOUSE NEW YORK
160 Central Park South
New York, NY 10019
Register now to save your seat!
https://register.paloaltonetworks.com/saseontheroad-ny/ISMG