Leadership & Executive Communication , Training & Security Leadership
Deep Instinct Snags Former Palo Alto, Zscaler Exec as CEO
Deep Learning Startup Appoints Lane Bess, Raises $62.5M in Shift to Big Enterprises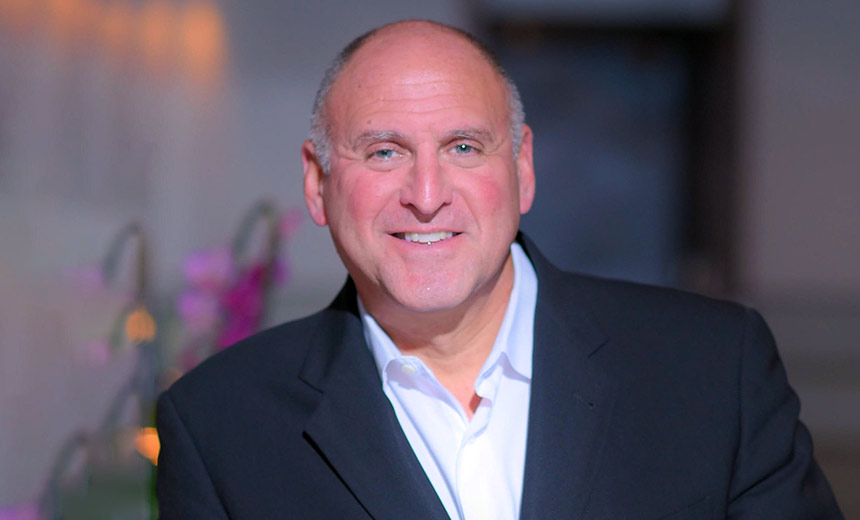 Deep Instinct has tasked the former CEO of Palo Alto Networks and COO of Zscaler with reworking the company's go-to-market strategy to better serve large enterprises.
See Also: 10 Belt-Tightening Tips for CISOs to Weather the Downturn
The New York-based deep learning vendor has moved longtime security executive Lane Bess from the board's executive chair to the CEO's seat to recruit sales leaders who have experience speaking with CEOs and board members of Fortune 500 companies. Bess will take over for Guy Caspi, who founded Deep Instinct in 2015 and will now become chief product officer and succeed Bess as chairman of the board (see: Yes, It's a $3 Million Ransomware Defense Warranty).
"Lane has demonstrated extraordinary capabilities and has been in the industry at so many different levels," Deep Instinct board member Deborah Hopkins tells Information Security Media Group. "We're very lucky because he really is a superstar when it comes to scale."
Making the Biggest Customers Happy
Bess led a pre-IPO Palo Alto Networks from 2008 to 2011, spearheading the company's final fundraising rounds and scaling the company from early go-to-market to a revenue run rate exceeding $200 million. He then spent four years at a pre-IPO Zscaler under Jay Chaudhry, during which time the cloud-based internet security services company raised its first round of outside funding.
"I've never seen anybody other than Lane do what he does in terms of being so focused on solving a customer's problem," Hopkins says. "He's a fantastic listener, and everybody knows him. He has quite a network."
Hopkins wants Bess to replicate his success at honing and scaling the go-to-market model for Deep Instinct, which wants to work much more closely with big businesses in industries such as banking. Deep Instinct's prevention-centric approach is appealing to banks given the vast amounts of data they have and their frustration with the reactionary nature of existing cyber tools, according to Hopkins.
Large-scale enterprises are most in need of Deep Instinct's proactive tool set so they aren't constantly going into the cloud to make a decision on whether or not the data has integrity, Hopkins says. Sinking one's teeth into the petabytes of data Fortune 100-type companies typically possess can pose an extraordinary challenge, she says.
"Big companies are all still scrambling with old technology that does not scale and does not allow them to effectively ingest the data and identify issues before they get in," Hopkins says. "And that really is the opportunity here now that is being realized."
Layoffs and New Funding
Changing up the go-to-market model has resulted in layoffs at Deep Instinct. CNBC reported in June that the company laid off 10% of its salespeople, and Calcalist reporting Monday that Deep Instinct will lay off around 30 members from its U.S. sales team. Hopkins confirmed layoffs took place but disputed the figure reported by Calcalist. She declined to say how many people were actually affected.
Hopkins says Deep Instinct currently employs 266 people, which is down from a year ago due to changes the company has made in how its sales organization works. LinkedIn indicates that the size of Deep Instinct's salesforce declined by 28% over the past six months while the company continued to add headcount in engineering, information technology and human resources.
"We're resetting the foundation of how you build this company to move forward in alignment with this new strategy," Hopkins says.
Bringing down Deep Instinct's cash burn rate allowed the company to demonstrate to potential investors that it has a strategy as well as fiscal discipline in place, Hopkins says. That combination appealed to investment giant BlackRock, which led a $62.5 million funding round for the company.
The proceeds will bankroll Deep Instinct's efforts to bring together a higher-level, experienced sales team that knows how to win business from enterprise organizations, Hopkins says. The money will also fuel a new storage-focused Deep Instinct initiative focused on ensuring an event isn't created when "nasty stuff" gets pulled out from storage, she says.
From a metrics standpoint, Hopkins says Bess and Deep Instinct are most focused on sales efficiency and annual recurring revenue to ensure the company's game-changing technology is actually translating into higher sales. Revamping the company's go-to-market model should greatly reduce the sales cycle for customers, she says.
"We are going to deliver on the promise of prevention," Hopkins says.