Cybereason Lays Off Another 200 Workers Amid Report of Sale
Cybereason's Latest Layoffs Come Less Than 5 Months After Company Cut Staff by 10%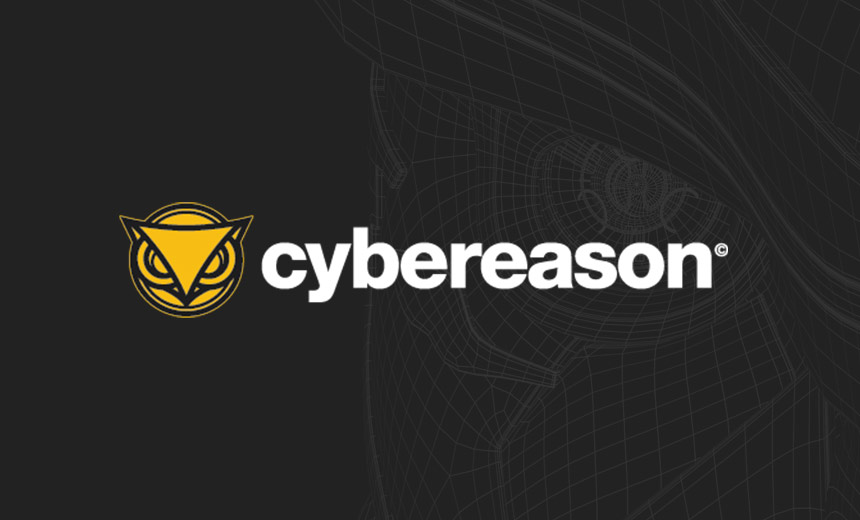 Cybereason has carried out another round of layoffs, axing 200 workers just days after a report that the endpoint security vendor is pursuing a sale.
See Also: JavaScript and Blockchain: Technologies You Can't Ignore
The Boston-based company plans to reduce its staff by 17% - or 200 employees - less than five months after laying off approximately 10% of its workforce, or roughly 100 staff. The layoffs were first reported by Calcalist and confirmed by a company spokesperson. They follow a report by The Information that Cybereason abandoned its IPO plans and instead hired JPMorgan Chase to find a buyer for the firm (see: Why Cybereason Went From IPO Candidate to Seeking a Buyer).
"This is a difficult decision for us and we are doing the utmost in order to help the employees in this process," a Cybereason spokesperson told Information Security Media Group. "As market conditions have changed significantly and the technology IPO market is effectively closed, companies like ourselves must be financially strict and prioritize financial efficiency over growth."
Fifty of the laid-off employees are based in Israel, and the remaining 150 are located in the United States and other parts of the world, according to the company. That's similar to Cybereason's first round of layoffs in early June, in which several dozen terminated workers were based in Israel while the rest worked in the United States and Europe, Israeli publications Calcalist and Globes reported in June (see: Cybereason Lays Off 10% of Staff Months After Raising $325M).
Since Cybereason disclosed its layoffs in June, a number of key leaders have left, including: Asia-Pacific Regional Vice President Leslie Wong, Vice President of North American MSSPs Stephan Tallent, Vice President of North American Commercial and Channel Sales Abigail Maines, Vice President of North America Enterprise Sales Chad Boyer, Vice President of Cloud Engineering Shahaf Azriely and Vice President of Global Customer Success Adrian Beck.
Are Layoffs Paving the Way for a Sale?
Cybereason also pushed back of acquisition reports this week, with the company telling ISMG, "We are continuing to build an independent global company with long-term strategic goals." Co-founder and CEO Lior Div went further in a message to employees Wednesday, saying that Cybereason is "not looking to sell the business" and that the restructuring will position the company "as a financially resilient, stand-alone market leader."
"While I generally refrain from commenting on market rumors, I am making an exception in this case to provide our employees, customers and partners with absolute assurances," Div wrote in a message that was also posted to the company's blog.
This seems to suggest Cybereason isn't looking to become part of a larger technology company such as Carbon Black, Cylance or Endgame did, but doesn't close the door on an unsolicited offer from a financial buyer such as a private equity firm. Calcalist reported Wednesday that Cybereason isn't believed to be looking for a buyer and turned down a significant acquisition offer over the summer.
The two rounds of layoffs are a dramatic change in fortune for Cybereason, which last year raised $325 million and notched a $3.3 billion valuation from the likes of Google Cloud and former U.S. Treasury Secretary Steve Mnuchin's private equity firm. The Information pegged Cybereason's valuation at $2.5 billion in its report about the company seeking a buyer.
The layoffs put Cybereason on a different path than top EDR rivals. SentinelOne, which went public last year, employed 1,417 people in April and has increased its headcount by 26% since then; Cybereason had 1,367 people in April but its headcount has dropped by 18% since then. The decline starkly contrasts previous growth spurts. Cybereason grew from 500 employees in spring 2020 to 1,100 in November 2021.
"This was an incredibly painful decision as it impacts colleagues who have supported our mission and played a part in making us a market leader," Div wrote in his message. "Confronting these realities and making the decision to restructure was difficult for me on both a professional and personal level."
From IPO to Continued Woe
Cybereason has long been backed by Japanese conglomerate SoftBank, which led the company's financing rounds in 2015, 2017 and 2019. In July 2021, the company closed a $275 million Series F funding round led by Mnuchin's firm Liberty Strategic Ventures. Then in October 2021, Cybereason extended its Series F round with a $50 million investment from Google Cloud, VentureBeat reported.
Strategy of Security named Cybereason as one of the security vendors most likely to go public in 2022, and the company confidentially filed for a U.S. initial public offering in January 2022 that could value the company at more than $5 billion, Reuters reported at the time. But inflation fears, rising interest rates and the war between Russia and Ukraine have radically altered the macroeconomic environment since.
"Less than a year ago, we were marching toward an IPO and in the process, invested aggressively in R&D, sales and marketing," Div wrote. "As the markets turned, we adjusted our spend and clarified our priorities to focus on customer happiness and innovation in XDR."
In addition to the layoffs, Div says Cybereason will reduce costs around marketing programs, software and travel. The company plans to expand its focus on the midmarket segment in North America and focus its engineering resources on delivering open XDR, according to Div. Cybereason further plans to optimize and simplify the product experience to better address the needs of developers, he says.
"There are no words that can express how hard these decisions are to make, and as an organization I expect all of you to hold me and the leadership team accountable as we continue on this journey," Div wrote. "While saddened, I also remain optimistic and dedicated to our mission to protect the thousands of customers who trust us to secure their businesses."
Cybereason became the second cybersecurity vendor this week to disclose a second round of layoffs. Application security vendor Snyk revealed Monday plans to reduce its more than 1,400-person staff by 14% - or 198 employees - less than four months after laying off 30 people, or 5% of its workforce. NDR firm IronNet also announced two rounds of layoffs this year, reducing its workforce by 17% in June and cutting an additional 35% of its staff in September.
The story has been updated to include comments from the message Cybereason co-founder and CEO Lior Div sent to employees.