Coalition Raises $250M on $5B Valuation to Fuel UK Expansion
The Proceeds Will Help Coalition Grow in the UK and Aid Its Executive Risk Coverage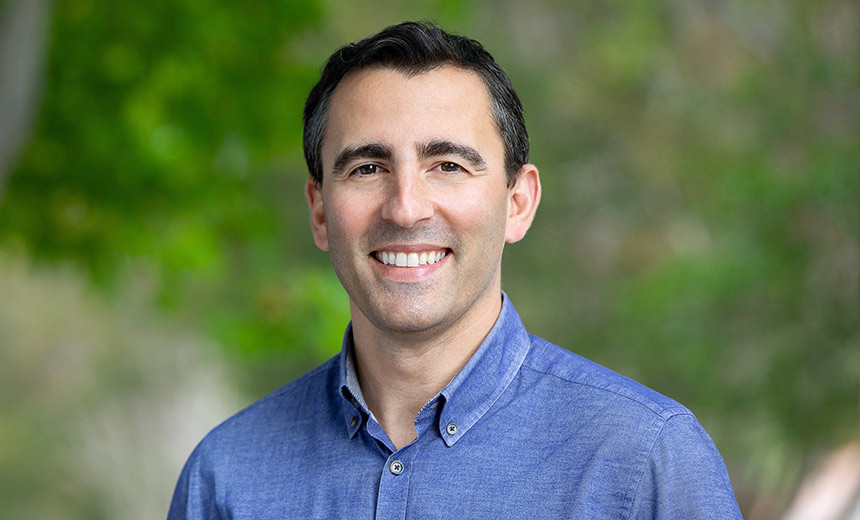 A cyber insurance upstart has secured $250 million on a $5 billion valuation to grow in the United Kingdom and accelerate its executive risk coverage business.
See Also: Panel Discussion: Cloud Security in Financial Services
The Series F funding will allow San Francisco-based Coalition to push beyond the United States and Canada and into the U.K. by the end of 2022 as well as cover additional executive risk segments such as crime and fiduciary coverage, according to Chief Marketing Officer Dylan Steele. Coalition increased its valuation from $3.5 billion in September despite the economic downturn kneecapping mature startups.
"The numbers don't lie, and it's exciting to see this kind of incredible growth even as the rest of the market slows," Steele tells Information Security Media Group. "That growth is seen not just from private equity investors but also from the large institutions who want to partner with us."
One of those large institutions is German financial services giant Allianz, which will serve as a reinsurance partner for Coalition in the U.K. and helped lead the company's Series F round via its Allianz X investment arm. The funding was also led by new investor Kinetic Partners in its first-ever private market investment as well as existing investor Valor Equity Partners (see: Premium Hikes Spur Improved US Cyber Insurance Loss Ratios).
"Our investors can see those improving economics over time," Steele says. "We're able to write cyber business profitably where many others have struggled, especially when you look at more incumbent traditional insurers who have taken on larger books of business in cyber and then have really struggled to make those books of business profitable and have gone through massive rate increases."
The British Invasion
Steele says the $250 million will provide Coalition with an incredible opportunity to press its advantage by expanding into additional geographies, starting with the U.K. Coalition opted to make the U.K. its first market outside of North America due to its wealth of insurance experience, understanding of the insurance market, highly digital economy, and use of the English language, according to Steele.
Much of the proceeds will be used to hire for sales, general and administrative positions in the U.K., including specialists in the insurance industry, as well as underwriting and insurance sales roles, Steele says. Less money will be spent on in-country product development positions since much of that capability can be delivered by existing personnel in the United States or continental Europe, Steele says.
As in North America, Steele says, the majority of the cyber insurance policies in the U.K. today are being sold by large, traditional incumbent insurers who don't understand the security sector very well and have therefore resorted to massive rate increases over the past 24 to 30 months to cover all the losses they've incurred. There are also some smaller pure play cybersecurity vendors in the U.K., Steele says.
"Traditional insurance companies are just not set up to run data operations at scale with a high level of technical ability," Steele says. "The real magic of Coalition is that we have paired data cybersecurity expertise with insurance expertise and taken advantage of the massive volume of real-time data that's available on the publicly addressable internet."
Coalition is also exploring moving into additional highly digitized markets where it would be possible to scale up the product quickly and implement it in thoughtful ways, according to Steele. The company is most interested in English-language countries with a streamlined process to get regulatory approval and meet the requirements of the target market, Steele says.
"In a regulated industry, the limiter is often not how quickly you can build the product and have it ready for launch," Steele says. "Instead, it's about balancing the speed of product innovation with the requirements to enter the market with regulatory approval in a thoughtful and safe way."
Safeguarding the Executive Suite
Coalition recently launched executive risk coverage in the U.S. to help businesses understand the technical implications of executive risk and understand how security incidents and business operations are connected, Steele says. This offering is focused on compiling near-real-time data about the number of risks companies have that are associated with their executives or legal team, according to Steele.
Some of the criteria Coalition considers in executive risk coverage include pending litigation, public sentiment, change in control for the executive team, and whether or not the company took Paycheck Protection Program loans, Steele says. There are high rates of potential fraud within the PPP program, so organizations that took PPP loans are considered to be at higher risk, according to Steele.
Coalition wants to use the Series F proceeds to scale its executive risk product more broadly, since it's only available in the U.S. today, as well as add coverage for areas commonly offered by insurance carriers, such as crime and fiduciary coverage. Most traditional insurers such as Chubb and AIG, also offer executive risk coverage, so bolstering this offering will allow Coalition to compete on a more level playing field.
From a metrics standpoint, Steele says Coalition plans to track the number of cyber insurance policies being written on a year-over-year basis, monitoring both net new policies and renewals. The company will also look at the number of claims filed by insurance policyholders with the intent of using its technological advantage to reduce the total number of claims being filed over time, Steele says.
"I think cyber insurance has a real opportunity to provide value that CISOs can unlock in both managing and transferring incremental risk when each additional dollar can't actually make the company safer," Steele says. "More and more CISOs are recognizing that you can't keep chasing incremental security risks with more spend. It comes to a point where you need to layer on additional solutions."