California Restricts Sharing Abortion Data With Other States
Laws Prohibits the Disclosure of Records for Out-of-State Law Enforcement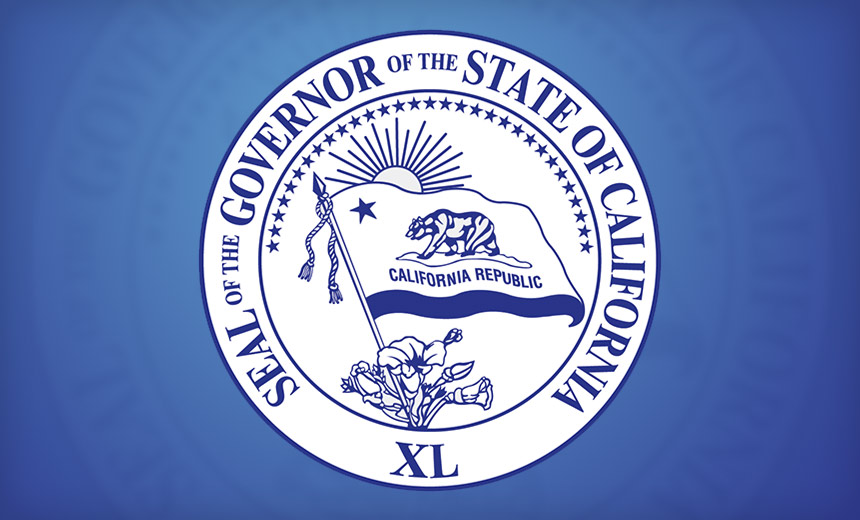 California enacted two new laws restricting technology and medical providers from providing information about abortions to states where tougher restrictions on the procedure are enforced by police.
See Also: Stronger Security Through Context-aware Change Management: A Case Study
The two bills, signed by Gov. Gavin Newsom after overwhelming approval in the state legislature, come in the wake of the Supreme Court's June ruling overturning Roe v. Wade, the judicial precedent that guaranteed nationwide access to abortion for five decades (see: Bill Bans Silicon Valley From Sharing Abortion Data).
One of the bills, AB-1242, prohibits public-facing technology companies headquartered in California from providing digital information to out-of-state entities and law enforcement regarding a lawful abortion in California. More than a dozen states have instituted a full ban on abortion since the Supreme Court's ruling, while a handful of others enforce partial bans. Facebook has already become enmeshed in criticism after turning over to Nebraska law enforcement authorities private messages discussing abortion sent between a mother and daughter via Facebook (see: Bill Bans Silicon Valley From Sharing Abortion Data).
Another bill, AB 2091 prohibits healthcare providers from releasing medical information on an individual seeking abortion care in California in response to an out-of-state subpoena.
"In a nation where Big Tech companies know intimate details about your life, where you travel, who you communicate with, your health status, and what you search for, we need to enshrine protections to ensure those traveling to pro-freedom and pro-access states never face prosecution for accessing reproductive care," California Attorney General Rob Bonta testified during a Thursday hearing of the Maryland Cybersecurity Council.
Maryland State Sen. Susan Lee, D-Montgomery County, said Bonta was invited to speak to the group in anticipation that Maryland will pursue comparable privacy legislation.
"We are eager to work with him in the coming months to craft similar legislation for Maryland companies, with the added goal that we convince states like Delaware to join the reproductive health privacy fight as well," Lee says in a statement provided to Information Security Media Group.
Maryland legislative source tells ISMG that many legislators in Maryland hope that Delaware enacts privacy laws similar to those in California because of the vast number of companies incorporated in that state.