Incident & Breach Response , Security Operations
Lessons on Setting Cybersecurity Priorities
Insights from ISMG's GovInfoSec Summit Asia Conference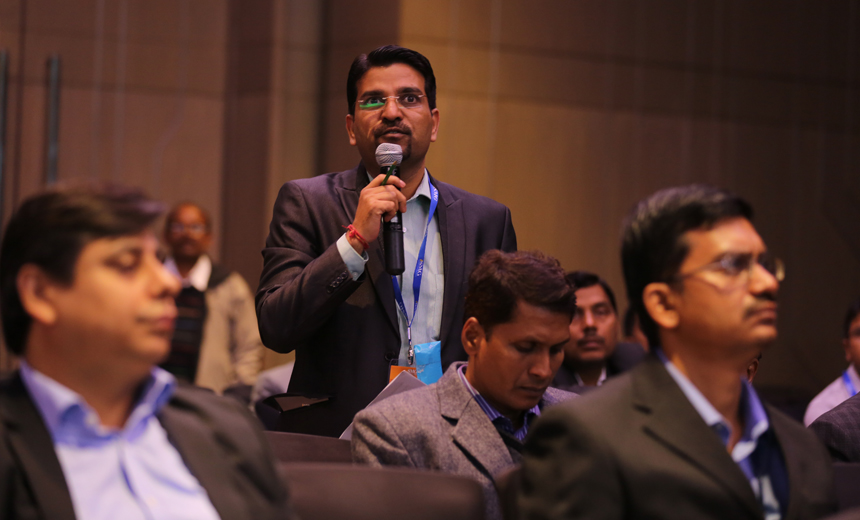 With the emergence of new cyber threats, the explosion of internet-connected devices and the growth of sophisticated white collar crime, government security practitioners in India are only beginning to consider serious questions of privacy and security governance as they analyze breach incident response shortcomings.
See Also: Panel Discussion: Cloud Security in Financial Services
Representatives of government and various business sectors discussed actionable steps to create a cyber-secure environment at Information Security Media Group's GovInfoSec Summit Asia 2016 in New Delhi Dec. 1-2.
"Utilize the commercially available threat sharing platform for actionable intelligence and deepen cyber threat intelligence capability."
In his keynote address, "Cyber Weapons and Advanced Cyber Threats to National Security: Ways to Tackle Them," Amit Sharma, additional director, Office of Scientific Advisor to Defence Minister, Ministry of Defence, set the right context by discussing how to create a platform for an automated cyber defence mechanism and protect organizations when cybercriminals launch an attack using new weapons.
"Utilize the commercially available threat sharing platform for actionable intelligence and deepen cyber threat intelligence capability," Sharma advised.
A session by Balaji Venketeshwar, cybersecurity researcher and consultant, helped attendees better understand how cybercriminals are using the dark web as well as how hackers are devising effective ways to penetrate their networks.
Dr. Siva Subramanian, global CISO at Bharti Airtel Ltd., in his session "Breach Identification: Why Are Defenders Trailing Behind?" focused on improving breach detection capabilities by adopting a three-pronged strategy used in the military. The strategy includes:
Bring structural changes within the organization by employing risk-based protection and aligning with threat trends;
Focus on early and accurate detection and incident management capability;
Deploy multilayer security by design, threat monitoring and intelligence capabilities and establish partnership with industry players.
A panel discussion on "Securing Digital India: Going from a Reactive to a Resilient Security Model," featuring experts involved in the "Digital India" program, delved deeply into critical aspects of the cybersecurity ecosystem.
It's critical to establish a centre of excellence across each department and have a centralized approach to tackling adequate security incident detection and response capabilities, panelists said.
Building capabilities to design, develop and roll out a massive re-skilling program to train cybersecurity professionals across various departments also is essential. A workable private-public partnership model is needed, with a strong information sharing platform providing feeds on malicious cyber threats and attacks as well as appropriate mechanisms to address these.
Best Practices Offered
Among the many cybersecurity best practices reviewed at the conference were:
Avoid being the next target for ransomware by creating a multilayered defence;
Use the right mix of security tools, combined with effective processes, to protect the privacy of data;
Adopt a three-phased remediation plan - including enhancing logging and monitoring, creating an investigation-ready environment and enhancing authentication and authorisation mechanisms;
Think like a hacker in order to prevent hackers from achieving their goals;
Achieve complete visibility into your applications, users, content and encrypted traffic; reduce attack surface area; prevent all known threats; and prevent new threats using dynamic and static analysis tools and an anomaly detection process;
Develop a better understanding of your cyber adversaries to develop better defence strategies;
Do these best practices seem practical for your organization? And what other cybersecurity steps are you planning to take in 2017? Please share your comments in the space below.